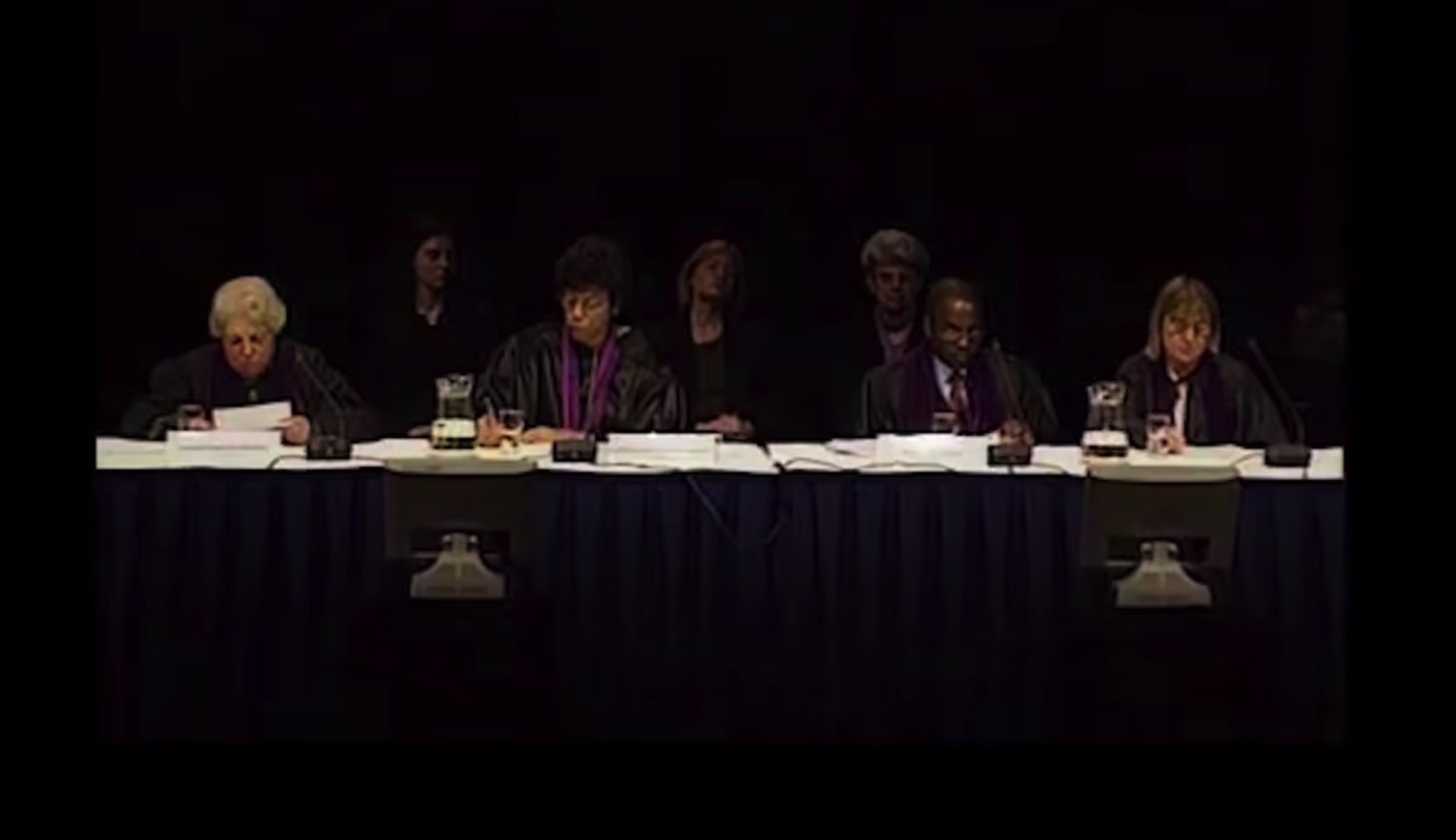 Tokyo Tribunal 2000 Comfort Women v Japanese State, December 2000
November 2017 | Mock Trial

On December 12, the tribunal shifted to the Youth Assembly Hall in downtown Tokyo to pronounce the judgment in the case. Although the 1,300-seat assembly hall was filled with spectators, a solemn silence reigned.

Beginning at 10:00 a.m., the four judges spoke in turn to state the legal principles adopted by the tribunal and the results of evidence collection, determining the fact of sex slavery practised by Japan isomer Asian countries and regions before and during World War II and pointing out that the trials at the 1946-1948 Far East International Military Tribunal, etc had not involved this issue, and that over the past 50 years, the Japanese government had neither acknowledged the fact of the Japanese Army forcing women into sex slavery, nor made formal compensation to the victims of its sexual violence.

The judges stressed that the human rights of women should be universally respected by the international community at whatever period of time and that the judgment given by the tribunal was intended to serve justice and restore the personal dignity of the victims and survivors of the sex slavery practised by the Japanese military, rather than take revenge on Japan.

【Journal Name】 China Law 【Title】 Review of Women's International War Crimes Tribunal in Tokyo, Summary Ruling 【Author】 Zhou Hongjun 【Area of Law】 International Public Law 【Year】 In 2001 【Issue】 2
Rotvoll Kunstnerkollektiv opening 2019.