MFA, NTNU, NO
BFA, NAS, AU
Based in Trondheim, NO
Bygg A, Studios 127-129 /// Rotvoll Kunstnerkollektiv Arkitekt Ebbells veg 22
7053 Ranheim, TRD, Norway
katherinebutcher.com

---
9 November 2019
Rotvoll Kunster
kollektiv opening!
Event photography at Rotvoll artist's studios, Trondheim, NO.

Photos: Katherine Butcher
The offical opening was the collective effort of the 45+ establishing artists at the Rotvoll site. Information extract from the official press release.
Rotvoll Artists's Collective; —EN
Opening Rotvoll Kunstnerkollektiv


UNIQUE LOCATION FOR ARTISTS IN TRONDHEIM


Saturday November 9, 2019 is the official opening of the Rotvoll Artist's Collective.
A new artist collective for cross-collaborative arts has been established at Rotvoll, Trondheim. The Rotvoll Kunsterkollektiv (Rotvoll Artist Collective) meets the needs for Trondheim based visual, light and sound artists, musicians, composers and writers. Thi unique environment based on a collective community model supports a space where professional artists can gather and exchange ideas across artistic expressions within a shared work environment...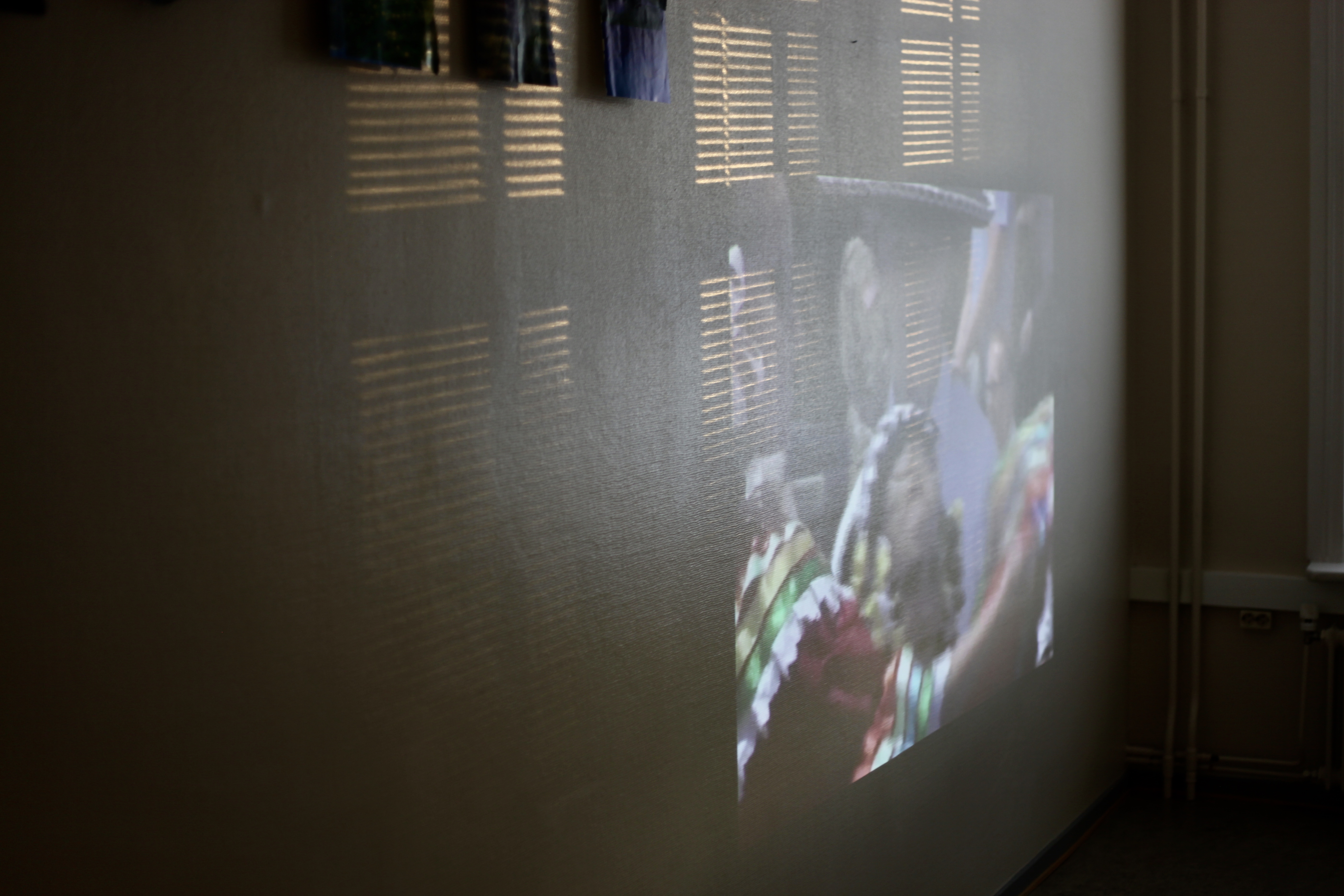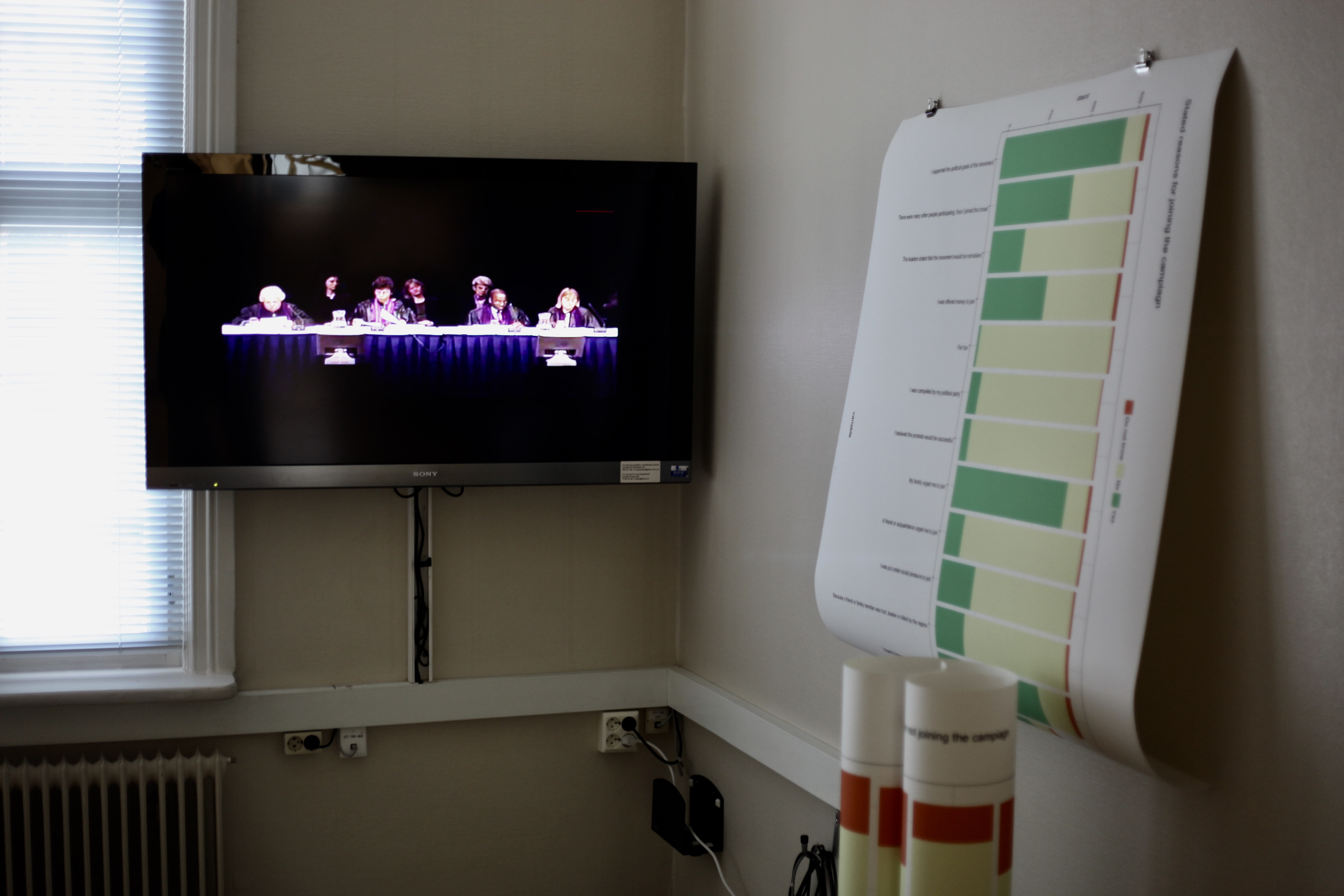 Exhibited works.
---
Acrylic sketches from film stills.
---
October 2019 - current
DEATH
1 - 10
Collaborative animation project.
---
September 2019 - current
mystified - diversity
Trondheim NO

A trans-disciplinary project focused on artistic knowledge and nonviolent social action theory and practice.

Top to bottom:
Image by Yury Golubinsky,
Vinthagen, S. (2015). A theory of nonviolent action: How civil resistance works. Zed Books Ltd..
Video still from artistic work Peace researcher dialogue #1, 2017, video 08:13 min with subtitles. Public archive audio and video selections from the field of peace research.
---
TKM
, Trondheim, NO
Image: Soft Imperial Eyes, 2018-2019
4 screen colour video animation, text and sound installation
D(424cm x 474cm x 366cm x 366cm) height: 300cm
Soft Imperial Eyes
is an immersive frame for occupying accepted meta narratives, the "super-stories" (modern myths) for ideological notions of militarized liberty, freedom and democratization.
Cultural understanding is a
key force multiplier in achieving operational objectives
-
a capability that, when added to and employed by a combat force, significantly increases the combat potential of that force and thus enhances the probability of successful mission accomplishment
. 3
Cultural understanding is a weapon to serve military goals - contributing to military intelligence, the effective leveraging of human factors in combat, identifying and taking advantage of enemy weaknesses and prosecuting counter-insurgency.
3. US Department of Defense [DoD], 2007, p. GL- 11.
The Eight Strands of Afghanistan, Soft Imperial Eyes, 2019, video still and artistic research materials from The Life of Buddha: In Pictures, Dhammikarma, Burmese Buddist Temple, Penang, Malaysia Est. in 1803.
Burma | Moguk - The Legend of the Rubies, Soft Imperial Eyes, 2019 video still.
Artistic research materials: Oriental miniature 1582, representing the Valley of Serpents, guarded by snakes. Eagles carry in their beaks pieces of meat in which gems are embedded, illustrating an Indian legend that appears in the tale of Sinbad the Sailor in the Thousand and One Arabian Nights. Illustration Bibliothèque Nationale, Paris.
Video stills from related works Open Day in progress, 2019-
---
Futuring
paper works, 2018 based on Elise M. Boulding
American-Norwegian sociologist (1920-2010) Futuring Workshops. — SWITCH exhibition at
Galleri KiT
.
---